Looking for a specific product?
Chem Max® Corp.
Your online source for Oriental and Fine Rug Cleaning Specialties.
View our online catalog of Chemicals, Accessories, and Equipment and then contact us with questions or to place your order.
We also have Material Safety Data Sheets available for download.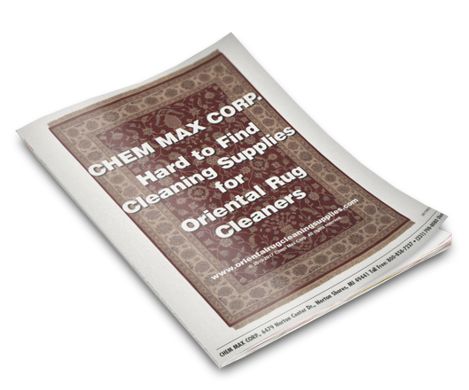 Looking for more products?
Download a .PDF file of our entire catalog.
Our Location
6479 Norton Center Drive
Norton Shores MI 49441
Our Hours
Monday – 8 am – 5 pm
Tuesday – 8 am – 4 pm
Wednesday – 8 am – 5 pm
Thursday – 8 am – 5 pm
Friday – 8 am – 5 pm
Saturday – Closed
Sunday – Closed
Phone
(231) 798-7980
1 (800) 858-7237
Chem Max
6479 Norton Center Drive
Norton Shores  MI  49441
(231) 798-7890
Chem Max
6479 Norton Center Dr, Norton Shores, MI 49441, USA
Copyright© 2017 Chem Max.
All rights reserved